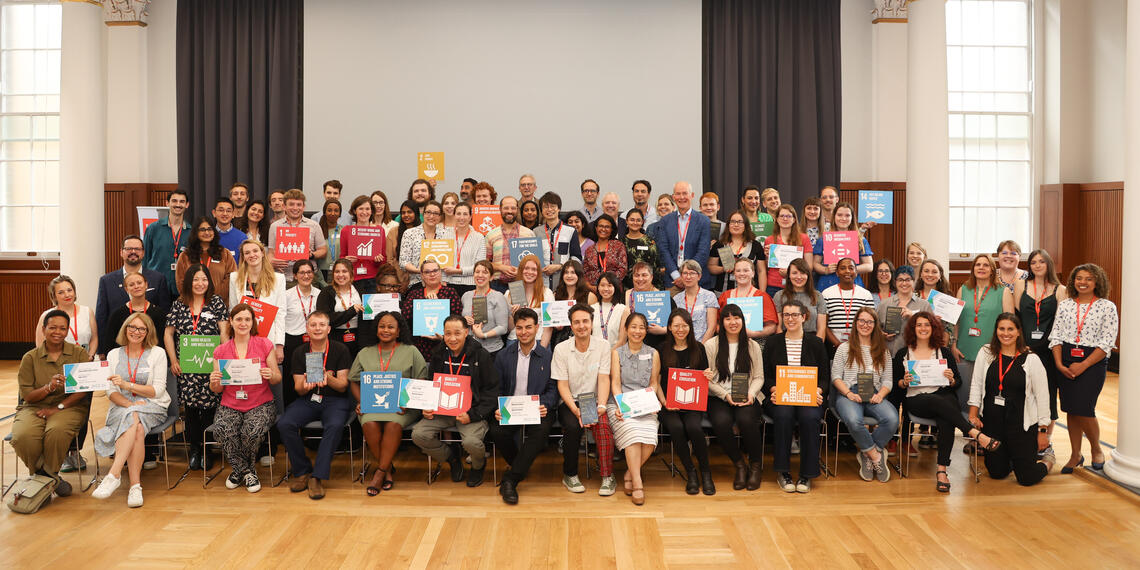 ABOUT US:
The King's Climate & Sustainability team works with students and staff across King's to make the university more sustainable. Our work covers areas like carbon reduction, disposables and plastics, sustainable food, biodiversity and recycling. We offer volunteering and training opportunities for the King's community throughout the year, and run events such as King's Climate & Sustainability Month. 
WHY OUR WORK MATTERS:
The King's Climate & Sustainability team are committed to making a positive difference in terms of sustainability, aligned with King's vision to make the world a better place. We aim to do this by minimising our negative impact including emissions, and maximising our positive impact through research, education, and community engagement. 
Our Opportunities
Sustainability Ambassador
King's Climate & Sustainability
Min. 2 Weeks Minimum weeks

Sustainability Ambassador
Are you passionate about sustainability and climate action? Do you want to make a positive impact on our environment and inspire others to do the same? If so, we invite you to become a Sustainability Ambassador at King's!